At Collier RV, our goal is to get you camping. Since 1961, we have helped thousands of families go camping together, enabling them to enjoy the great outdoors and make memories to last a lifetime. As we mark our 60th anniversary this year, we reaffirm this philosophy: our commitment to you is to get you camping. Whether it be by helping you find the right RV for your you and your family, or by performing maintenance to ensure the safety and reliability of your RV, Collier RV gets you camping – from sales to service, and everything in between. Find out how!
Get Camping Today!
For more details, contact us now!
SALES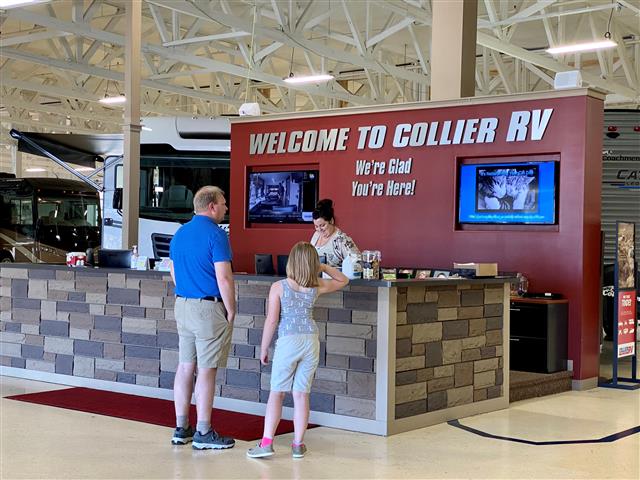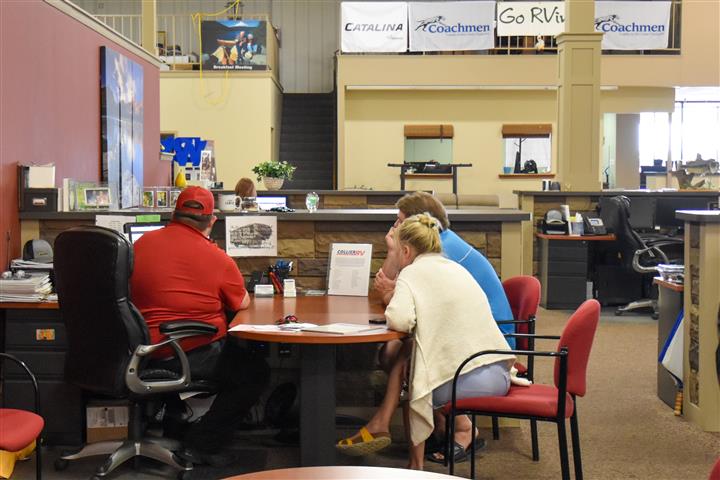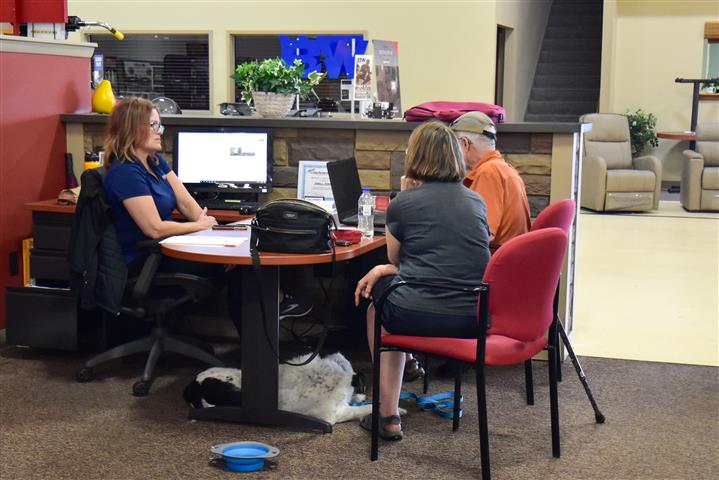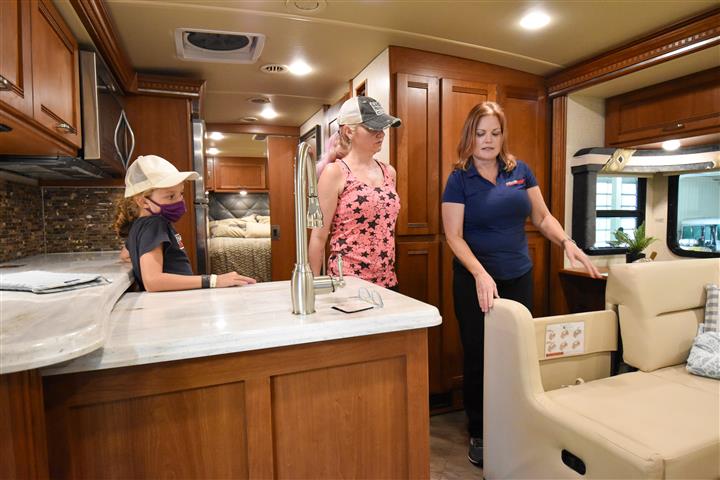 STAFF | Whether you're shopping for your first RV or your fifth, we make the purchasing process both easy and fun. Our Sales Department is made up of professional and knowledgeable product specialists who are trained to listen and help you find the right RV for you and your family to get you camping the way you want to camp.
If you're like most of our customers, you've already been thinking about going camping for several months or even years now. You've probably started researching RV brands, watched some YouTube videos and maybe had some conversations around the dinner table about owning an RV and going camping. You don't need a salesperson to try and convince you to buy something you already want to buy or talk you into doing something you already want to do. What you need is a knowledgeable product specialist to guide you and talk through your wants, needs, and budget to help you select the right RV to get you camping. Our friendly and experienced product specialists will help you do just that.
SELECTION | Between our two convenient locations in Illinois, we are proud to offer over 50 brands to choose from – each equipped with hundreds of features and options designed to fit your way of camping. You can shop comfortably our 52,000 square foot climate controlled indoor showroom in Rockford where you will be able to browse every type of RV on display. New or used, large or small – we have RVs for every way of camping. Come see our huge selection of motorhomes, travel trailers and fifth wheels from top brands like Forest River, Coachmen RV, Keystone RV, Thor Motor Coach, Winnebago and more.
SAVINGS | We understand that budget is an important factor to most of our customers when making purchasing decisions. Our product specialists will help you find an RV that's under your budget, and we will give you the maximum allowance for your trade! Get your estimated trade value online instantly, or better yet, talk with one of our professionally trained product specialists to get a personalized quote. Contact us!
FINANCE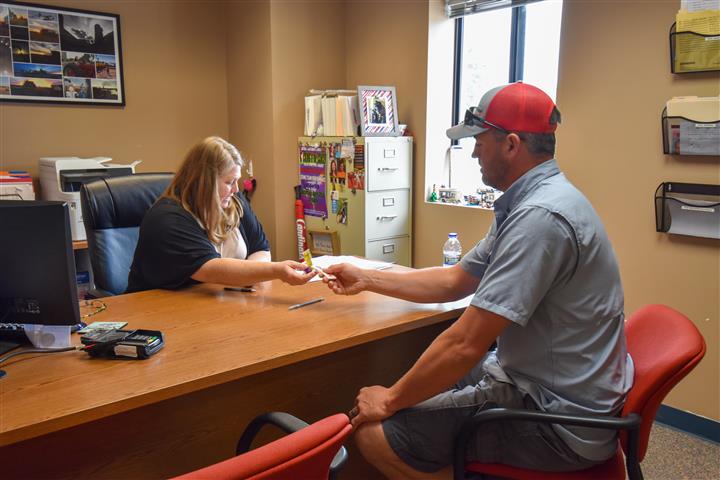 After you've chosen your RV, our dedicated Business Managers will go to work for you to get you financing structured specifically to fit your budget. We work with over 25 different lenders to get you the most competitive rates and terms available to finance your RV purchase and get you camping! It's easy: just fill out our secure online credit application here and let our Business Office handle the rest. They will communicate with you in the method with which you wish to be communicated (call, text or email) with status updates or if additional information is needed.
Side note: If you aren't sure if you even qualify for RV financing, we can easily check that, too! With no SSN required and no score impact, simply fill out this quick online form here and someone from our Business Office will contact you.
DELIVERY
At Collier RV, we know that your RV delivery day is exciting, and we want to make it special. We're proud to offer a "Red Carpet Delivery" experience that includes a professional walk-through and RV orientation with a delivery specialist. This person will go through all the features and systems of your RV with you to make sure you feel comfortable, knowledgeable and confident operating your RV on your own.
After your walk-through, you'll meet with one of our friendly Business Office staff to take care of the fun stuff – paperwork! (Just kidding, kind of!) We will present a number of extended service agreements and protection plans designed to get you camping – and keep you camping!
PARTS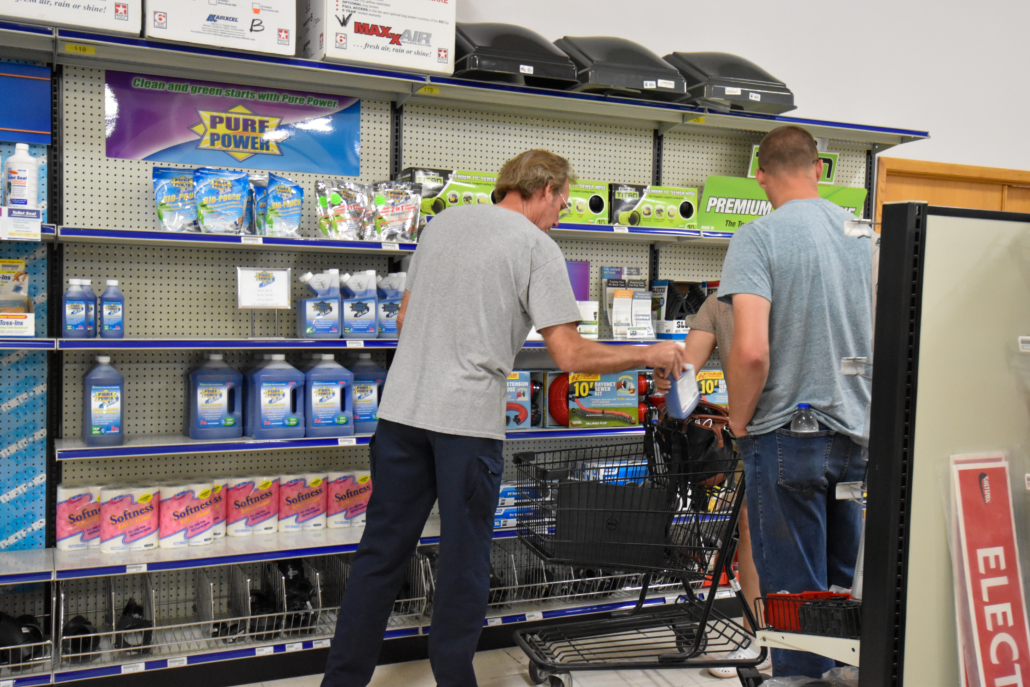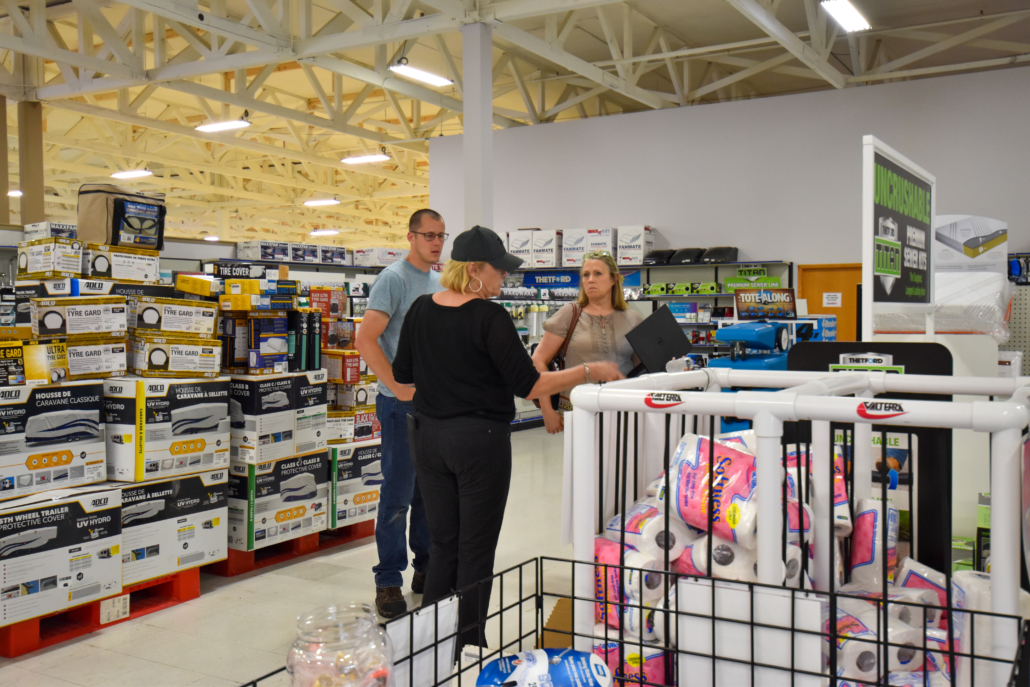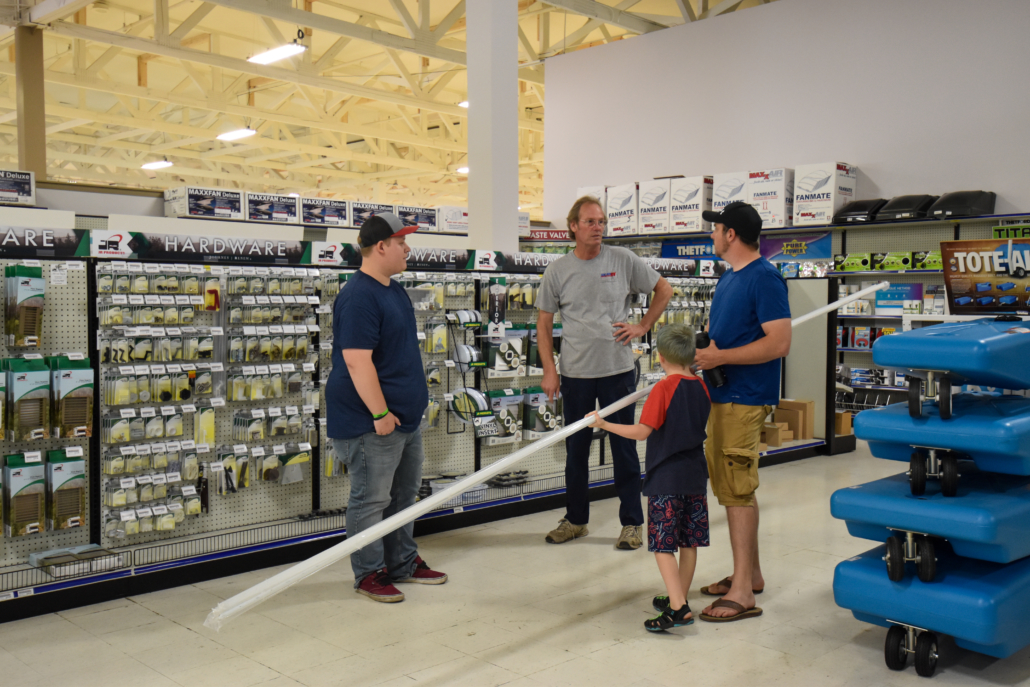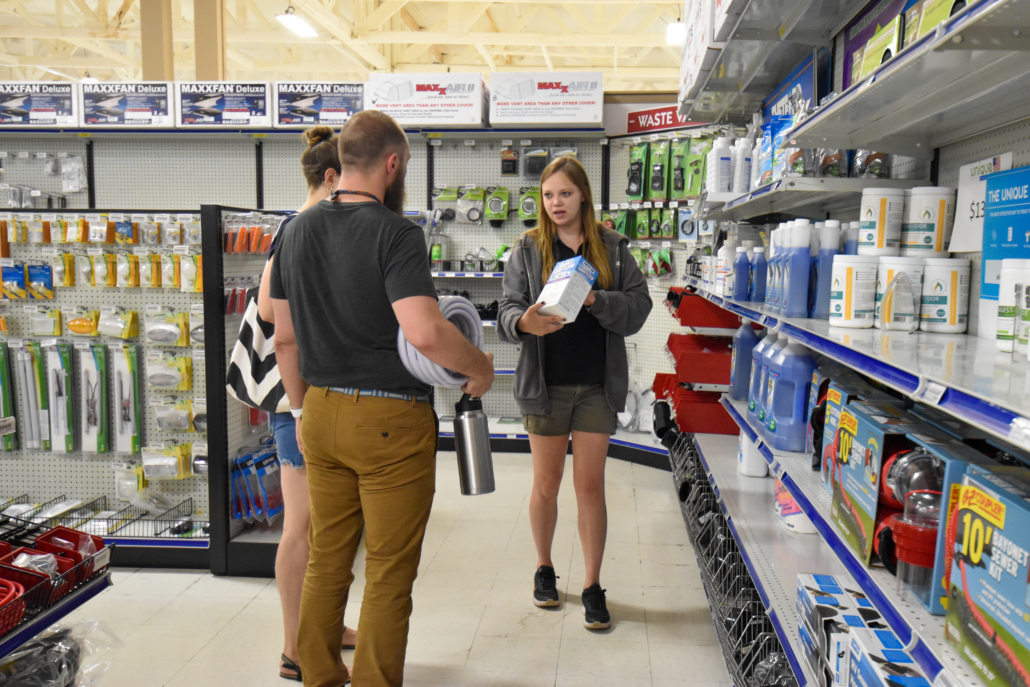 Before coming to our dealership, most people don't know about our huge Parts Department! We have thousands of RV parts in stock and on hand. Come and shop all the latest RV upgrades from new furniture to hitches, solar panels, appliances like RV washers and dryers, leveling blocks, satellite systems, mattresses and more! Our knowledgeable and friendly parts specialists get you outfitted with everything you need to get you camping.
SERVICE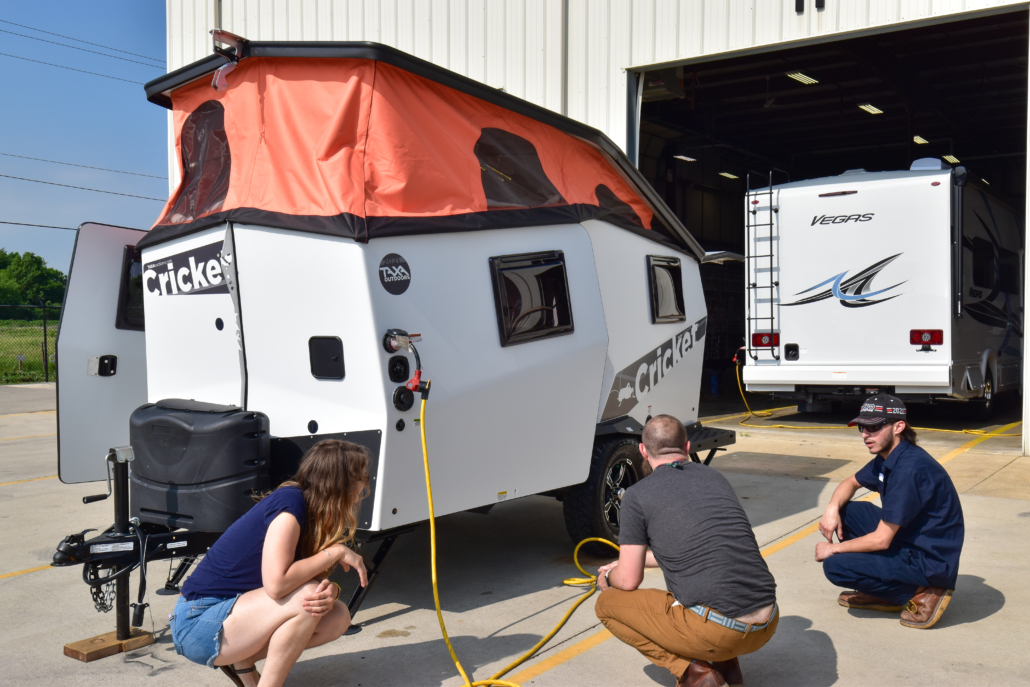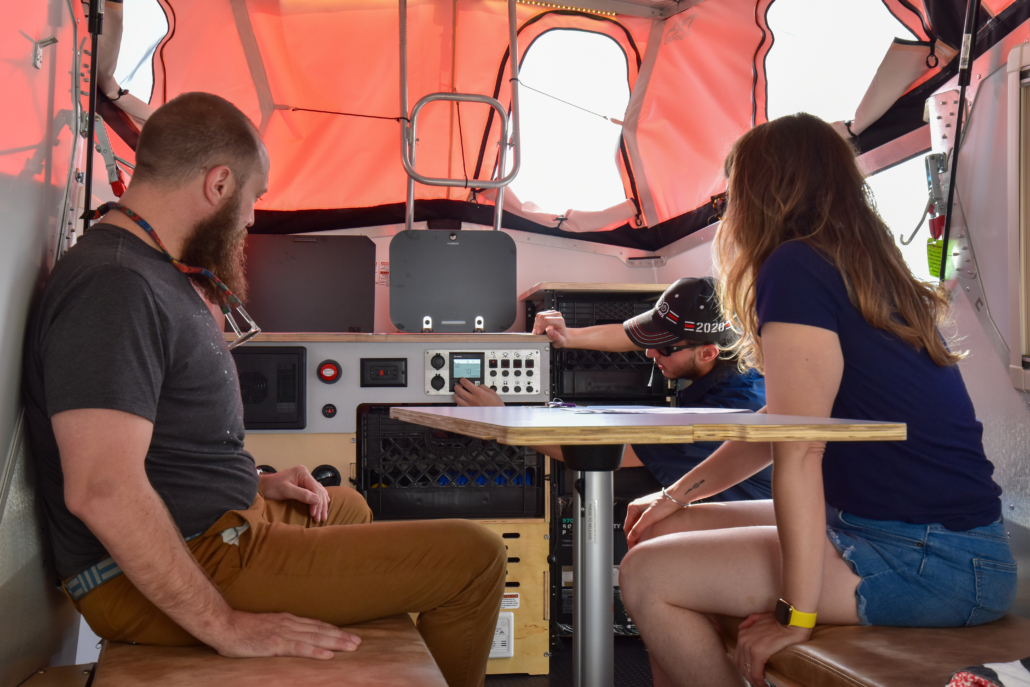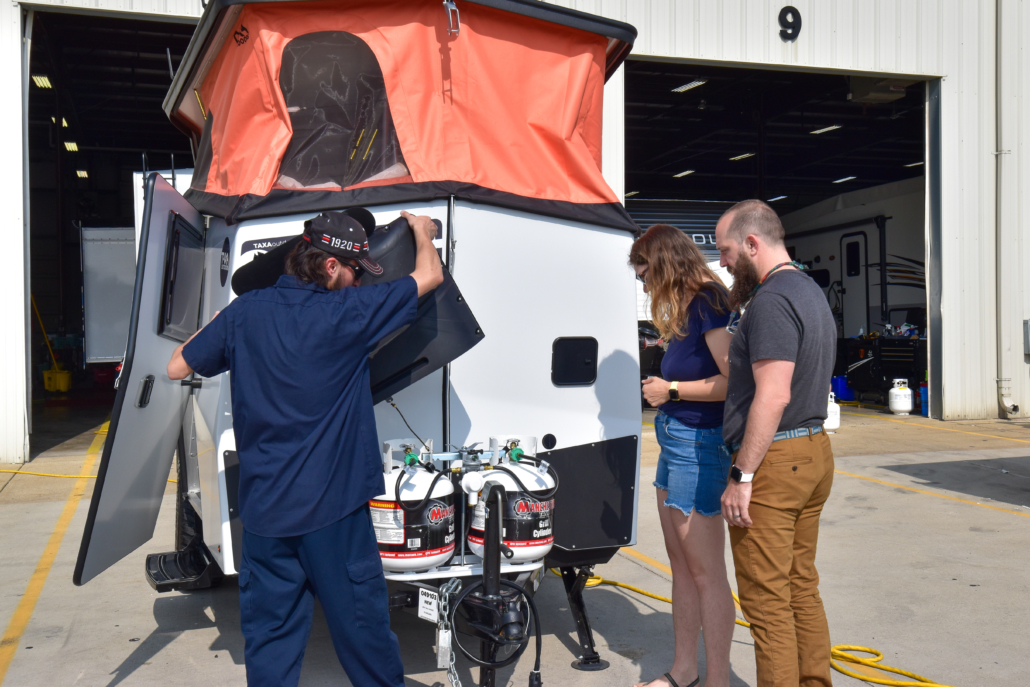 As another way of saying 'Thank You' to our customers, we offer priority service to any customer who purchased their RV from us. What this means for you is we will get your RV in quickly and get it back to you in a reasonable amount of time in order to get you camping. We will try our hardest to fix any items critical to camping and get your unit back to you so you can use it, coordinating service around your schedule.
Our highly trained service department is dedicated to making sure your RV stays in great working order for years to come. We have the equipment and the experience to get your RV in top shape, and that means more time camping for you. Contact us, and we will get you in and out of the shop in an efficient and timely manner so you can get back to experiencing the freedom that the RV lifestyle provides.